KZ Acoustics - KZ AST (24BA) - 12 x BA Driver Earphones with Mic (Black) (In Stock)
R 3,390.00

R 3,390.00

Save

R 2,600.00
---
KZ AST
24 unit top-level configuration

Refresh the range of
cognition again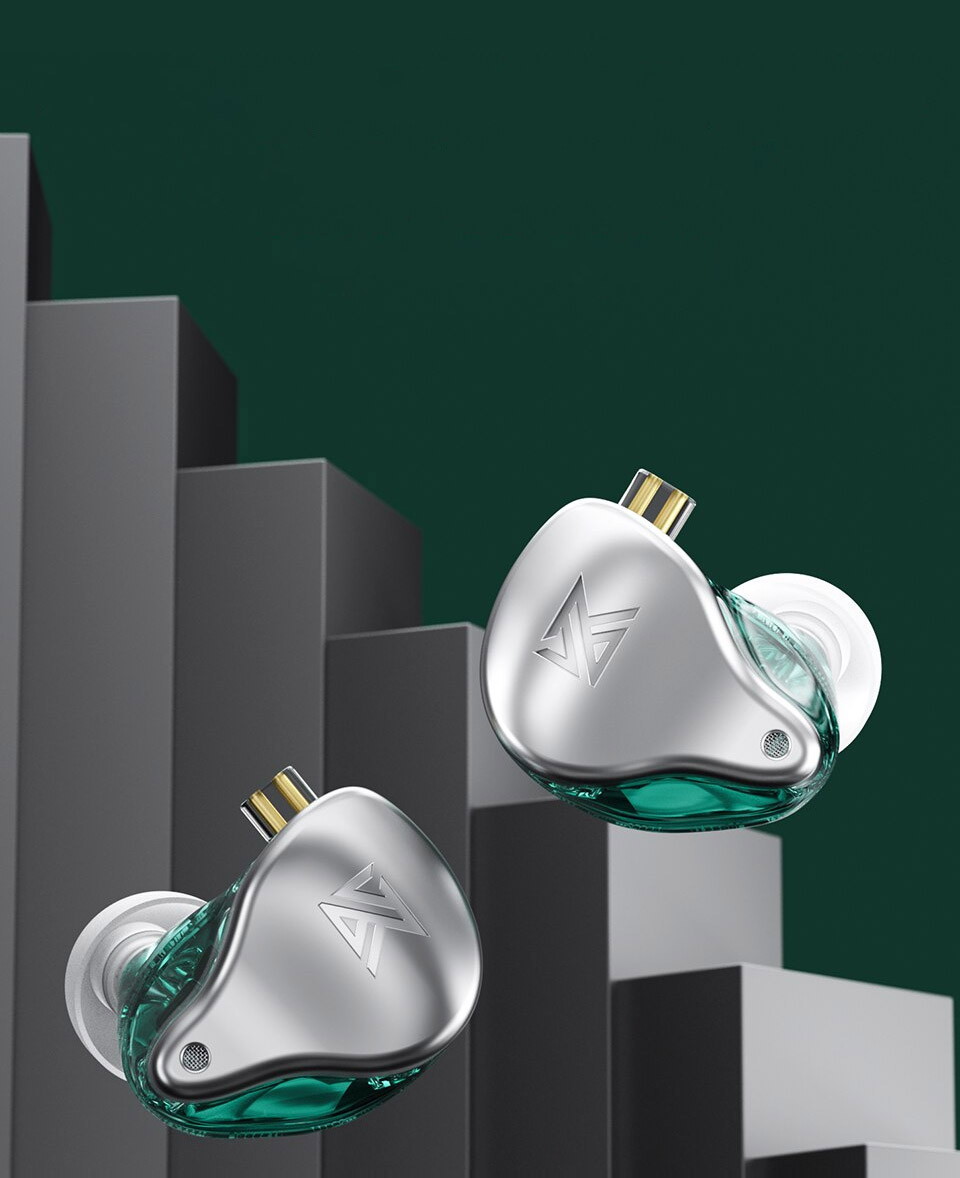 Create a professional listening experience
Say goodbye to the previous generation of traditional BA and adopt the second generation of high-performance BA.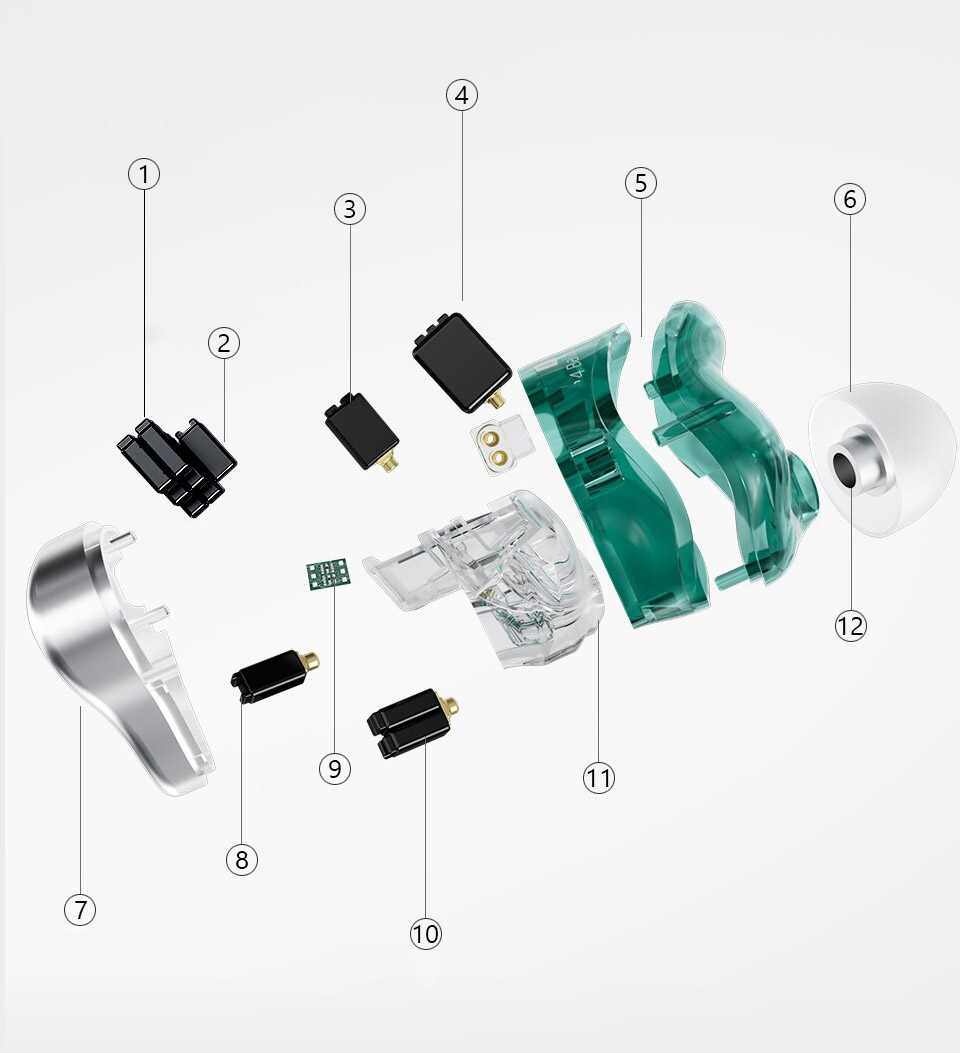 High-frequency matrix balanced armature combination
30019s high-frequency balanced armature
29689s medium-frequency balanced armature
22955s low-frequency balanced armature
30095s high-frequency balanced armature
30017s medium and high frequency balanced armature combination
3D printed balanced armature sound cavity
High-frequency matrix BA combination
The KZ AST earphone is equipped with a high-frequency matrix BA combination designed and developed independently. Significantly improve high-frequency performance and show various details in the music.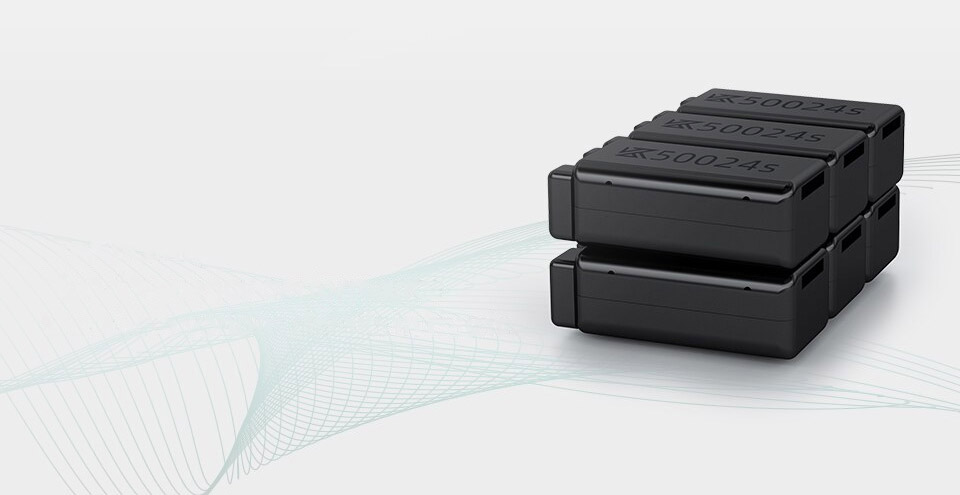 New upgrade of the new generation of BA
First Upgrade
The new 30017s balanced armature combination makes a rapid increase in medium and high frequency.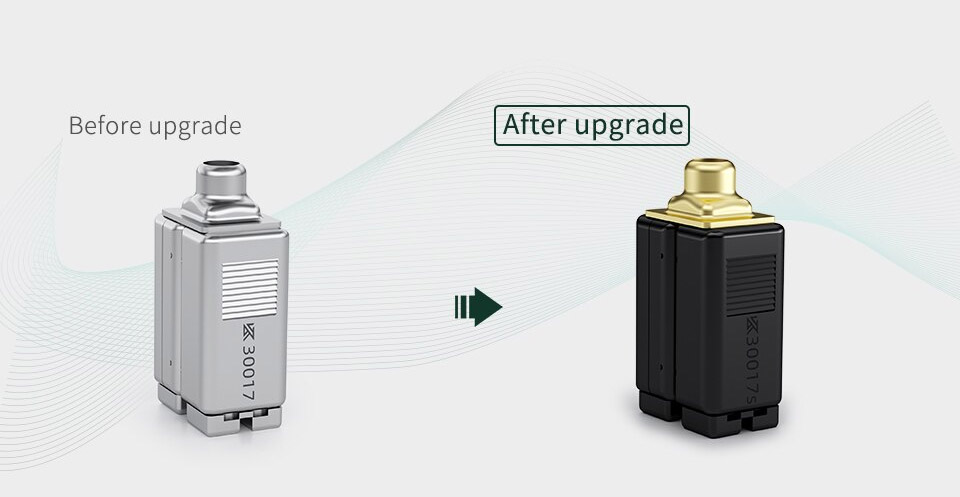 Second Upgrade
KZ AST uses the new type of balanced armature units 30095s and 30019s. The high frequency is instantaneously improved, showing rich details.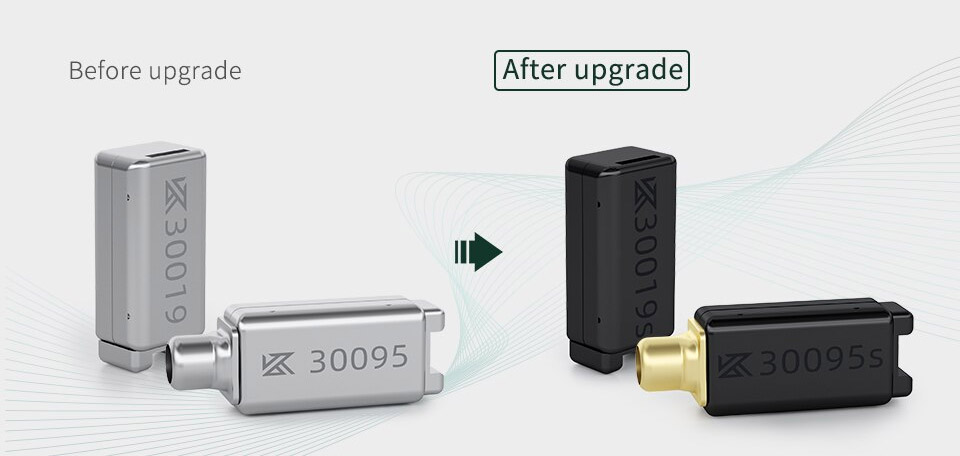 Third Upgrade
KZ AST has a deep optimization of the middle-frequency with the new 29689s balanced armature unit.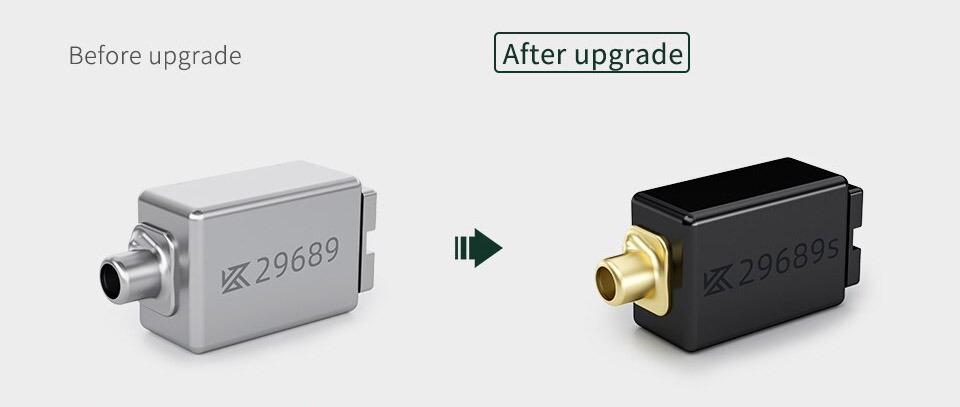 Fourth Upgrade
The low-frequency energy of the new 22955s balanced armature unit is equivalent to three ordinary balanced armatures.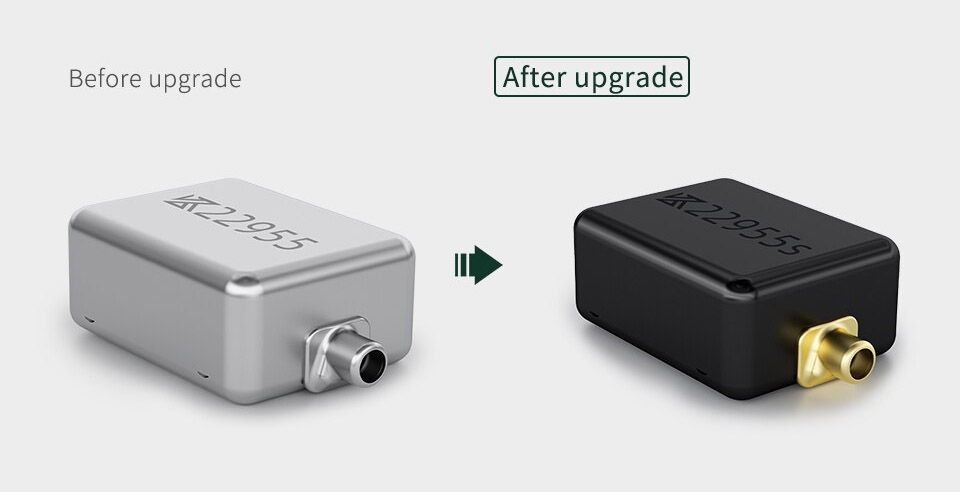 Rigorous quality requires the precision of the ear shell to reach
±0.03
Just to create more professional products.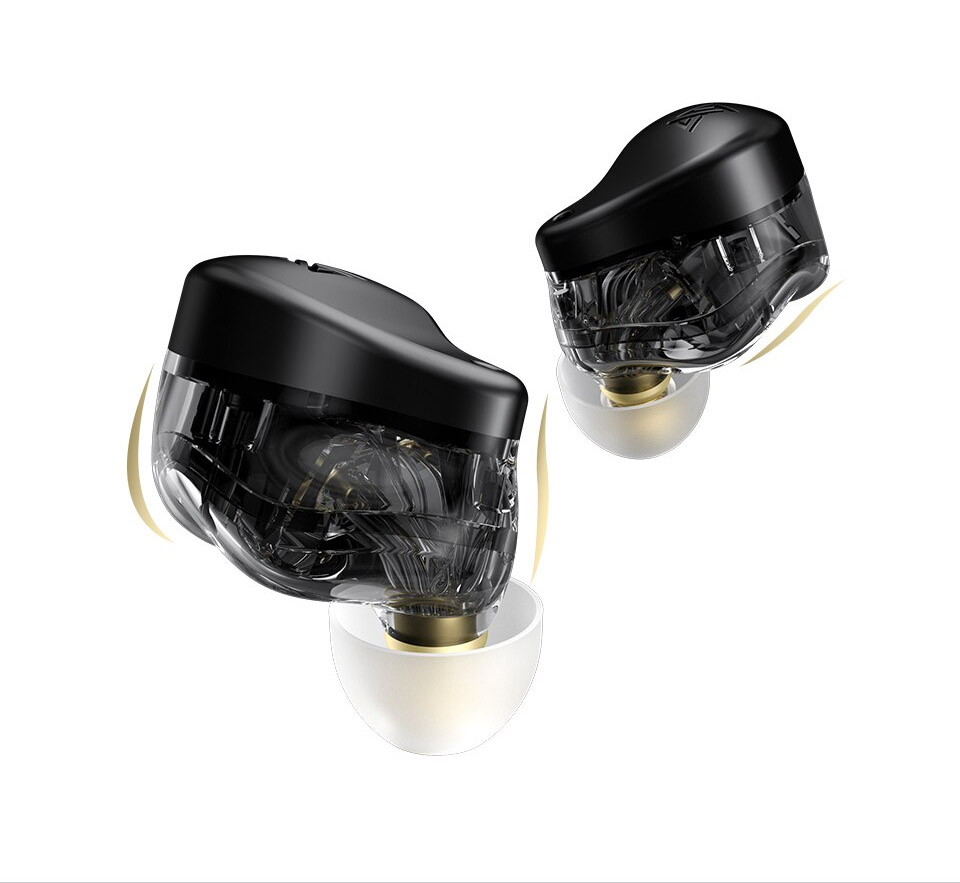 Streamlined surface made of zinc alloy
The zinc alloy material is polished by five-axis CNC and polished by professional craftsmen, making the surface cover a streamlined curved surface and full of sense of technology.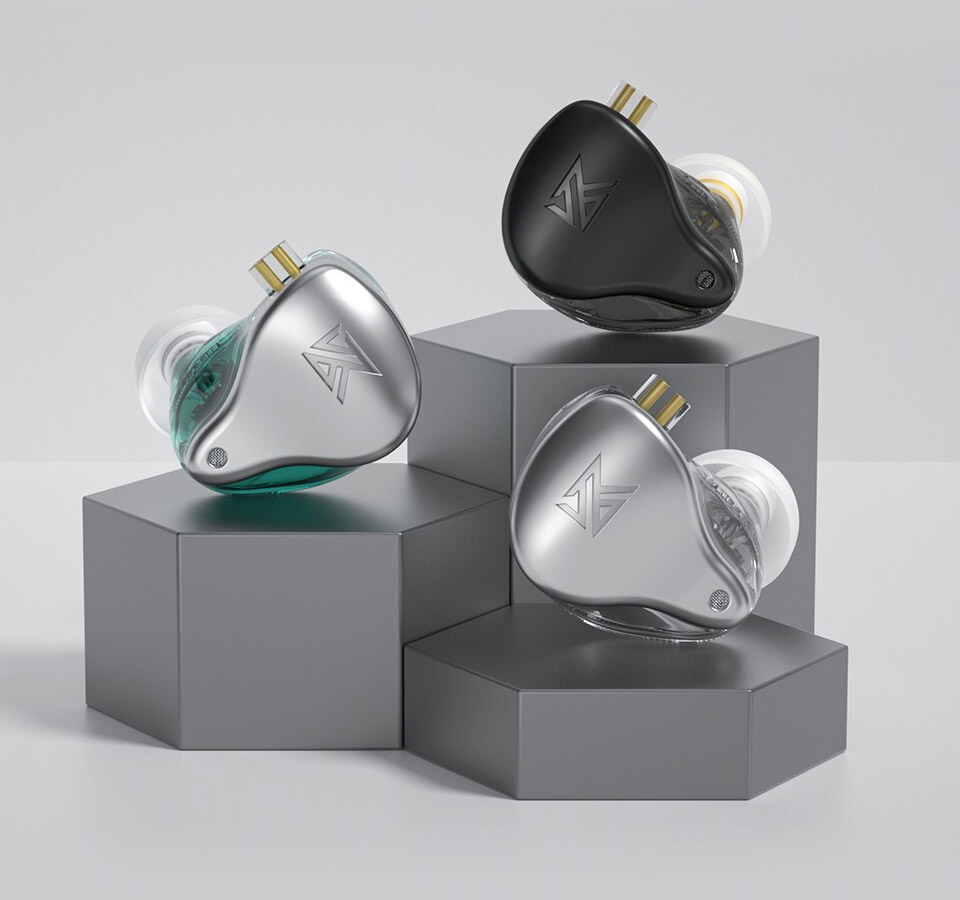 Re-establish industry standards
Combining 12 balanced armature units on one side and detailed acoustic adjustment makes the human voice rich, soft, and not harsh. The high frequency is smooth and natural. KZ AST bringing out the superior sound quality.
±3dB
Tolerance of unit curve Industry Standard
±1dB
Tolerance of unit curve KZ Standard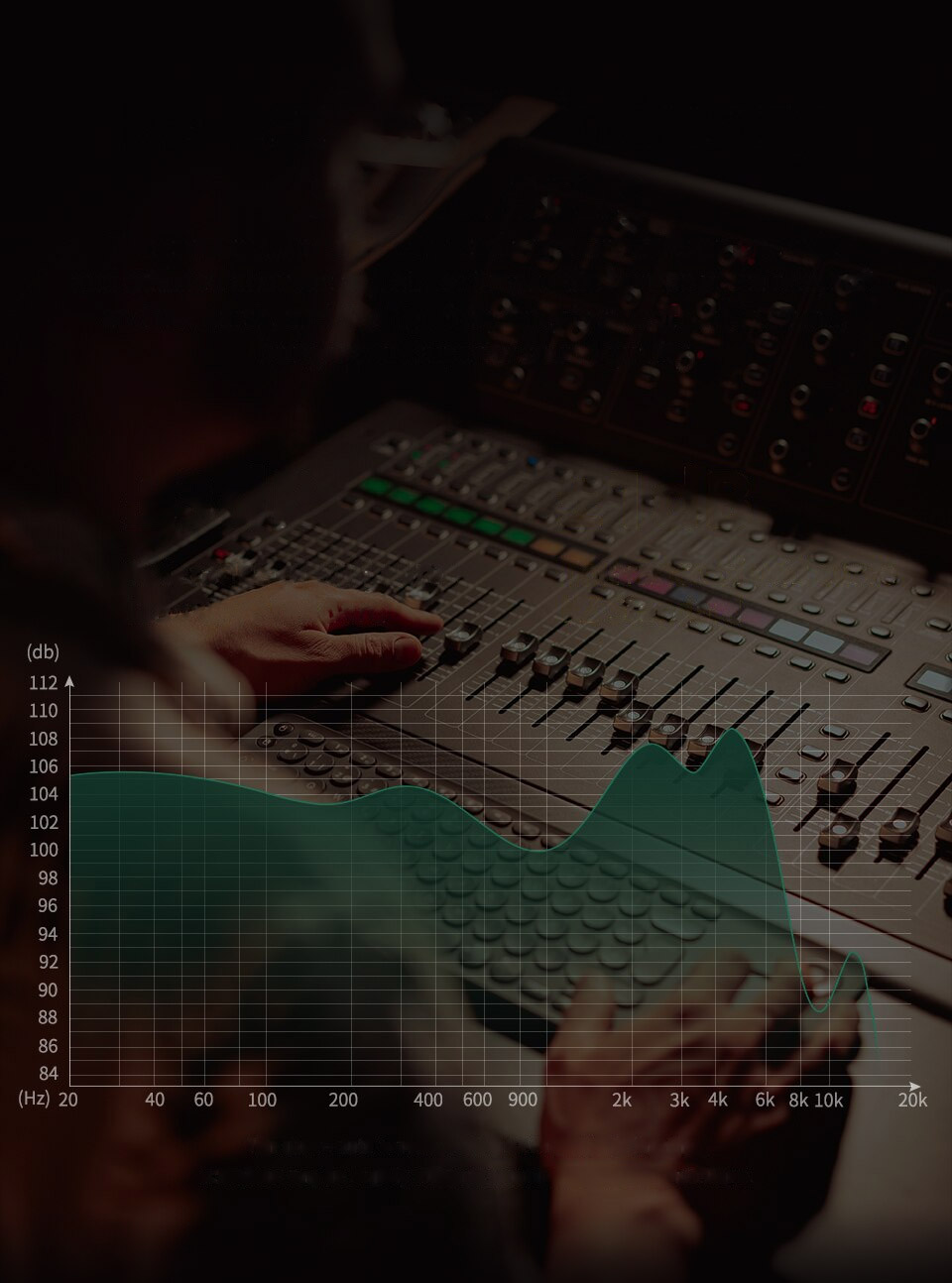 KZ Acoustics Laboratory measures the above data. Actual use may be slightly different according to specific conditions.
Smaller size and ergonomic design, suitable for diversified wearing scenarios
The contour curve of the KZ AST earphone conforms to the shape of the human ear cochlea. It is matched with soft silicone earplugs and an ear-hook design, worn for a long time.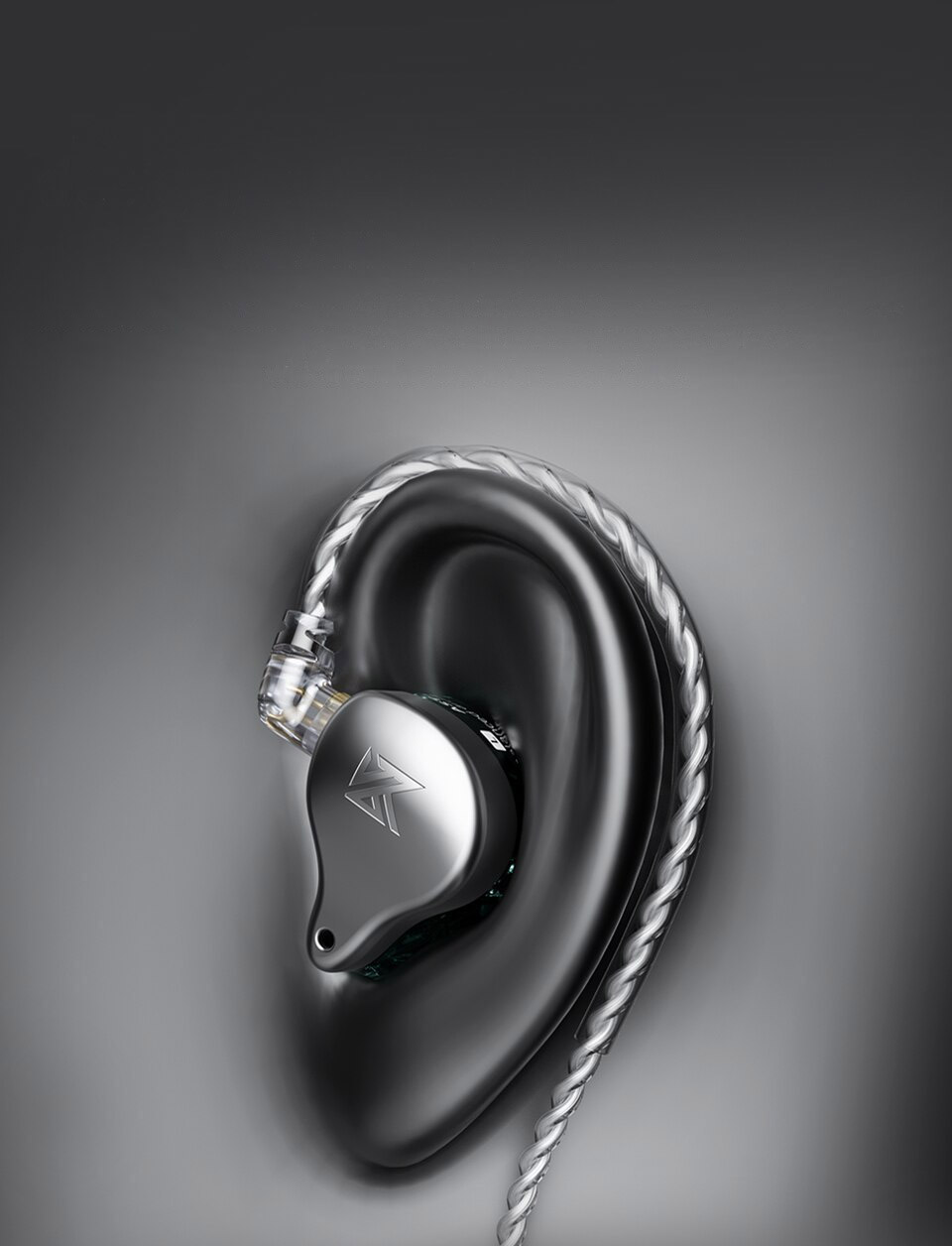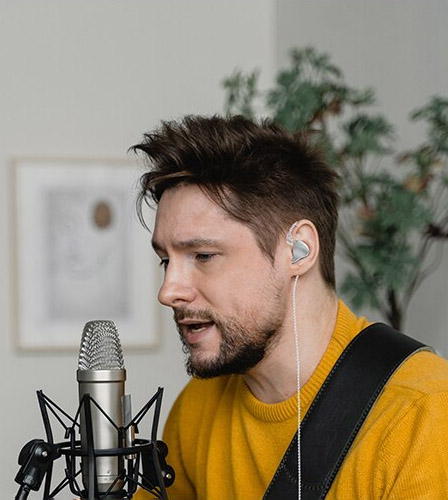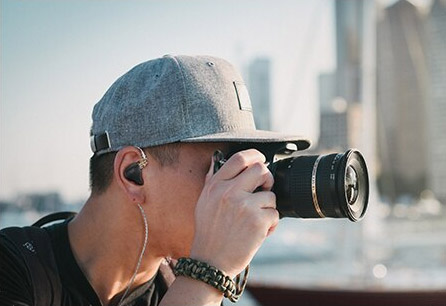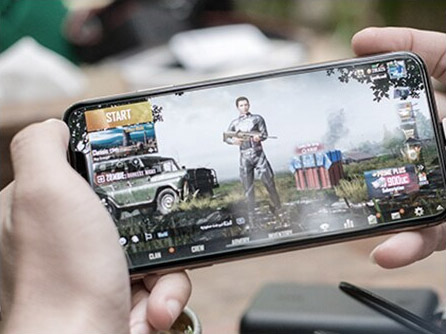 2PIN pluggable design
The 0.75mm gold-plated pin insert and pull structure independently developed expands more practical ways to meet individual needs through replacement and upgrading of cables.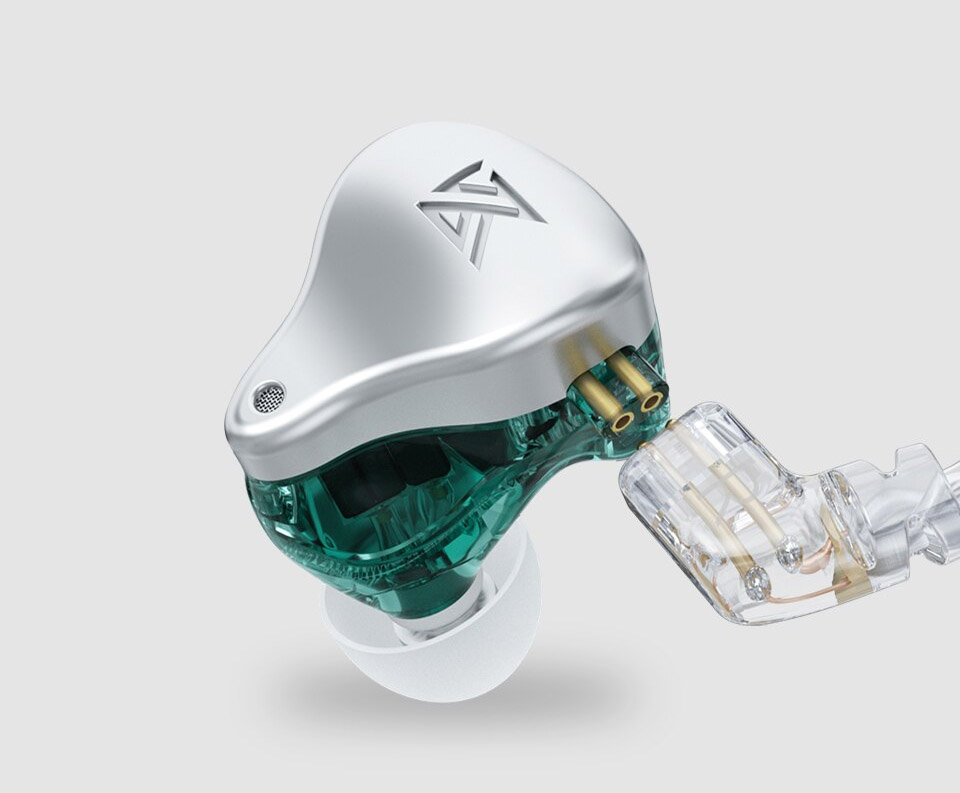 With 784-core silver-plated cable to instantly improve the sound quality of the earphones
*Need to purchase an adapted upgrade cable separately.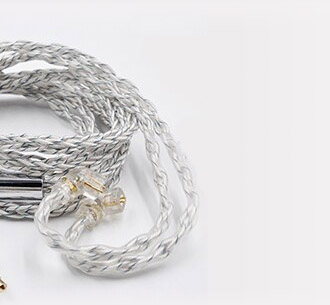 Become a Bluetooth earphone with Bluetooth cable in seconds
*Need to purchase an adapted upgrade cable separately.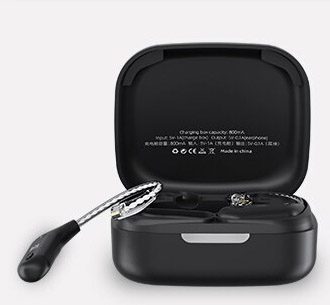 With silver-plated earphone cable
Four strands of 200-core professional silver-plated earphone cable, retaining the sound of subtle changes. This is the symbol of every audiophile.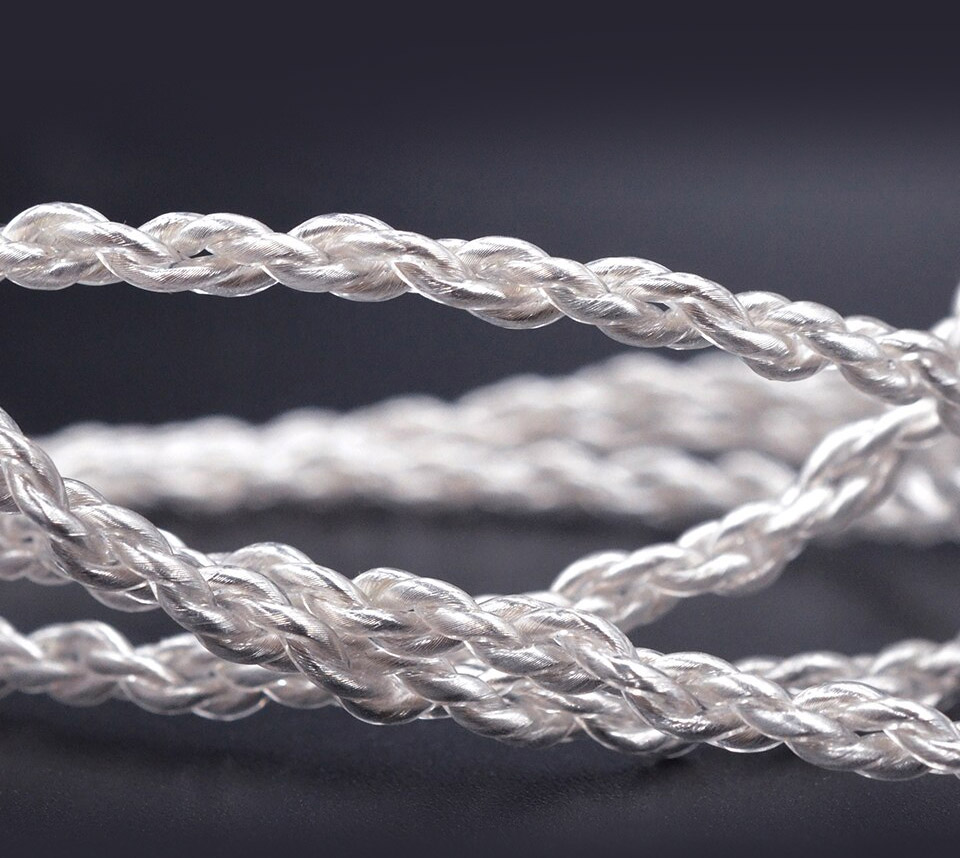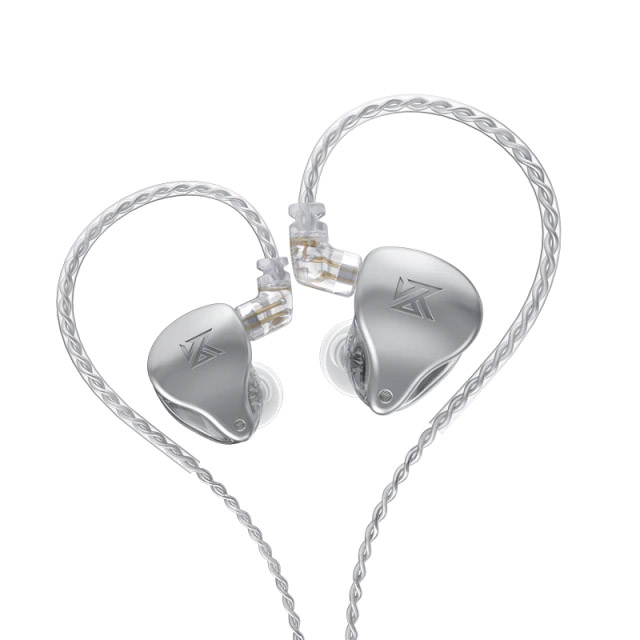 No mic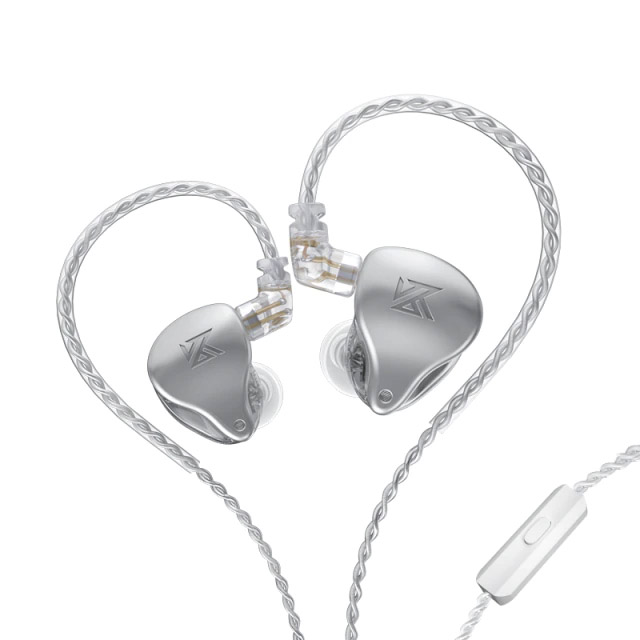 With mic
Three colors meet the needs of the appearance
According to a survey of mainstream colors in the earphone market, the three color schemes are sophisticated in-depth to meet the needs of different groups of people.

Black

Green

Silver
Product parameters
50024s High-frequency matrix BA,
30019s high-frequency BA,
29689s medium frequency BA,
22955s low-frequency BA,
30095s high-frequency BA,
30017s medium and high frequency BA combination
*Due to the measurement environment and temperature and other factors, the product parameters have slight tolerance, which is normal.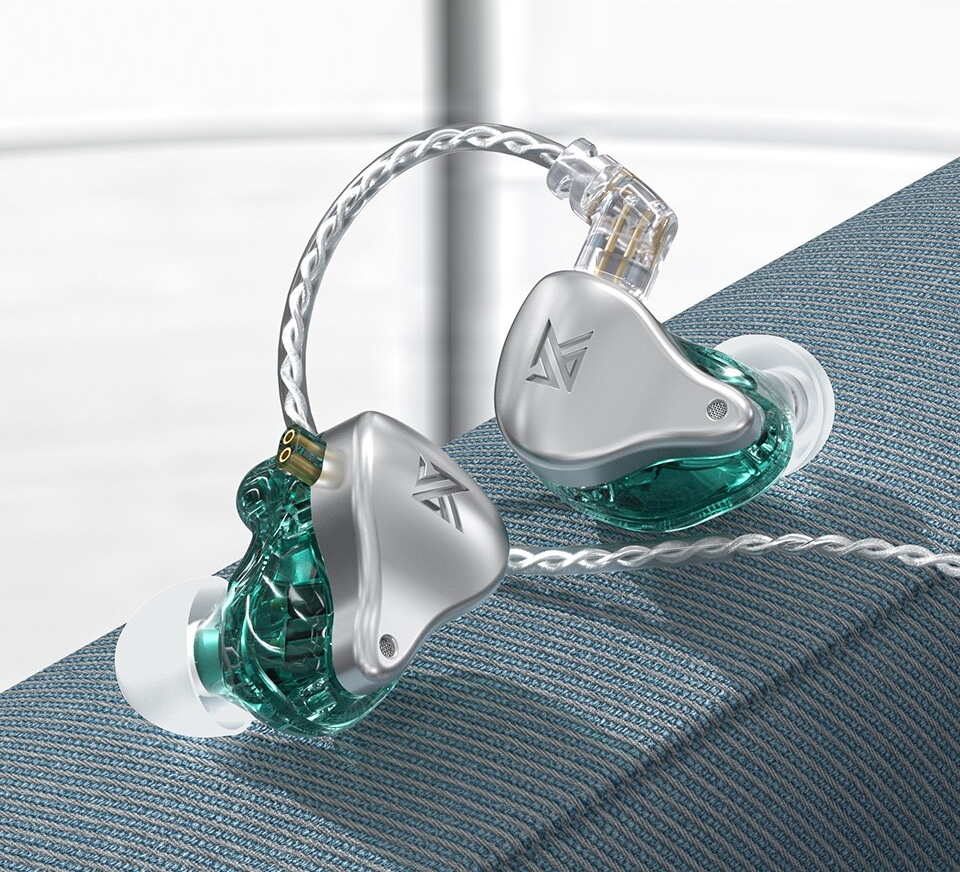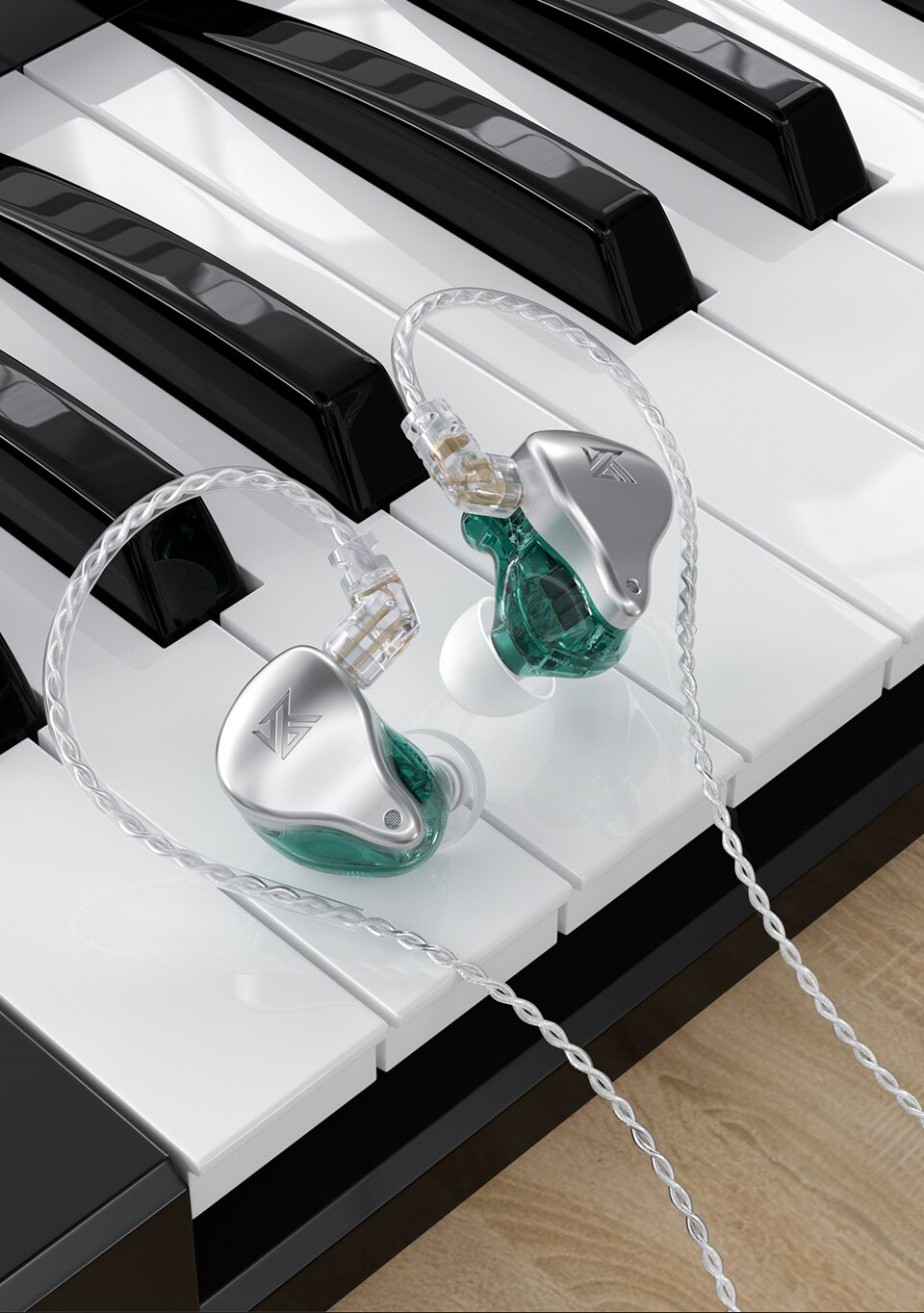 KZ is one of the earliest brands to transform from manual assembly of high-order Hi-Fi earphones to
professional equipment automation and mass production
. Compared with traditional Hi-Fi brands that remain in the previous era, KZ's products have
higher advantages in the price
of products with the same configuration. They are more outstanding in product quality and material technology.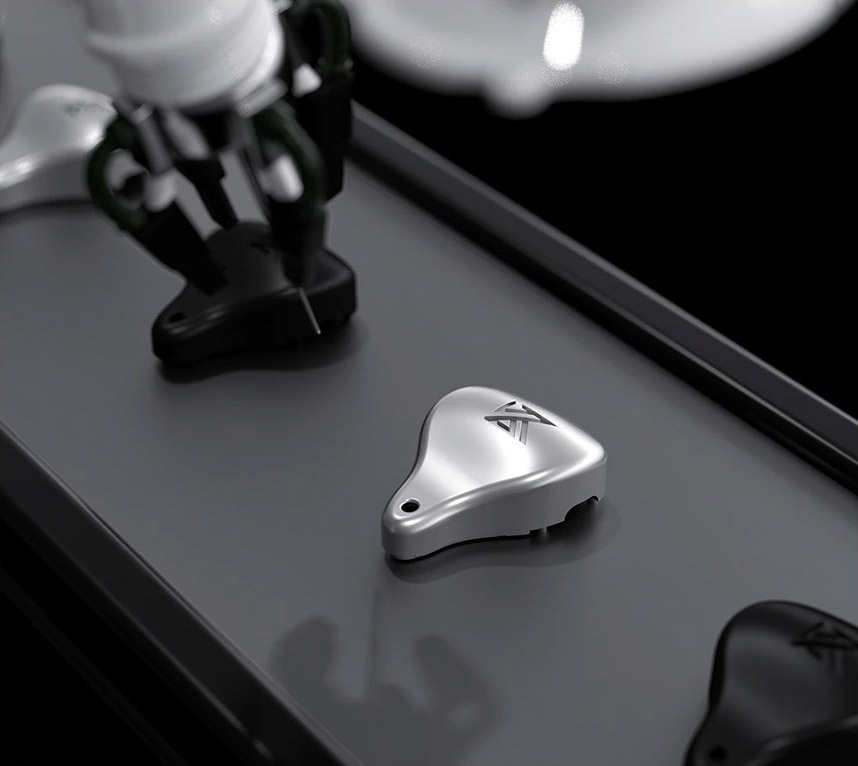 ---
We Also Recommend